Panfilov and Zhibek Zholy streets
There are numerous fantastic locations for taking a stroll in Almaty, including the pedestrian streets of Panfilov and Zhibek Zholy. These areas are not only well-loved by local residents, but also draw in numerous tourists to the southern capital.
Panfilov Street
The pedestrian street of Panfilov is named after Major General Ivan Panfilov, known for his role in the defense of Moscow in 1941, during World War II. In 2017, the street underwent a renovation to enhance its beauty and functionality for the community.
Stretching from Kabanbai Batyr Street to Zhibek Zholy Avenue, Panfilov Street offers an abundance of amenities for a delightful and leisurely walk. With workout zones, playgrounds, diverse dining options, craft shops, benches, and various installations, there is something for everyone. The walking path has been covered with granite tiles for a comfortable experience, and the street has been further improved with new trees and lighting.
As you stroll down Panfilov Street, take in the captivating paintings by local street artists, as well as the vibrant and entertaining performances by independent dance and music groups. This pedestrian street is a must-visit for anyone looking to experience the cultural richness and vibrant atmosphere of Almaty.
Along the Panfilov Street there are many art objects, monuments, as well as the following attractions:
Memorial to Denis Ten (figure skater, Olympic champion)
Monuments to Zhambyl Zhabaev (outstanding Kazakh poet), Shaken Aimanov (famous Soviet / Kazakh actor and director), Aliya Moldagulova and Manshuk Mametova (heroes of the WWII)
Hotel Almaty
Astana Square
Dandelion Fountain
Kazakh-British Technical University
Museum of the National Bank of Kazakhstan
Kazakh National Academy of Arts named after T. Zhurgenov
Zhibek Zholy Avenue
Zhibek Zholy Avenue is a cultural hub of Almaty, steeped in history dating back to 1883 as the city's first stone-paved street. Often referred to as «Arbat», a nod to Moscow's famous street, Zhibek Zholy offers a unique and diverse experience for visitors.
Walking along the pedestrian area, one can enjoy the sights and sounds of local musicians and artists showcasing their talents, as well as shop for souvenirs. The avenue also features benches for relaxation, a variety of dining options, a wall of memory honoring the late Viktor Tsoi, a mall, and various shops offering clothing, accessories, confectionery, shoes, and more. Festival-goers may even be lucky enough to stumble upon a cultural or artistic event such as ArbatFest.
Zhibek Zholy boasts an abundance of amenities for a delightful walking experience, including fountains, decorative structures, playgrounds, and workout zones. This avenue is a must-visit for anyone looking to soak in the cultural pulse of Almaty.
Other tourist attractions near the Panfilov and Zhibek Zholy Streets:
Tulebayev Street
TSUM (Central Universal Department Store)
State Puppet Theatre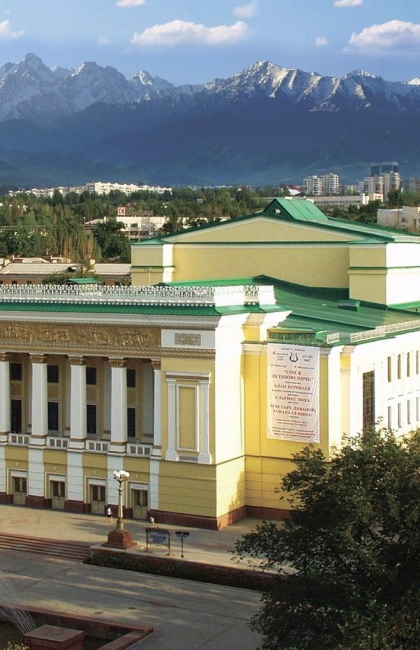 The Best of Almaty Tour: City
During this 3-hour tour you will feel the spirit of the city in Almaty Museum with its interactive elements, admire the ...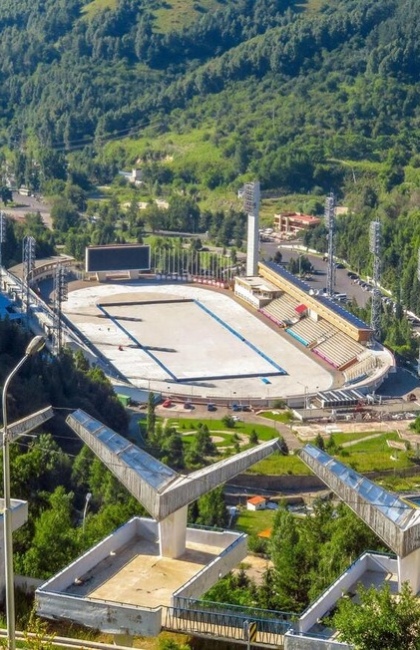 The Best of Almaty Tour: Mountains
Experience the extraordinary mountain scenery in the close proximity to the city! You will see amazing places in surroun...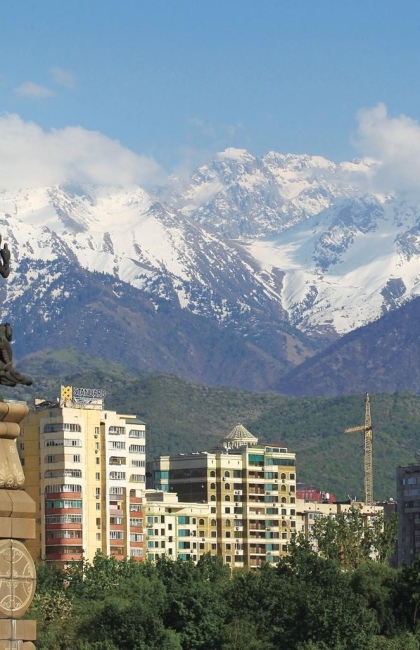 The Best of Almaty Day Tour
An excellent option for an all-day excursion that includes exploring the most interesting sights of the southern capital...
Read more: