Karaganda Region is located in the central part of Kazakhstan, among the vast steppes known as Saryarka. Sometimes the boundless steppes give way to mixed forests and mountains of moderate altitude. The most well-known of these oases are Karkaraly, Kent, Kyzylarai, and Bugyly. In the southeast, the region borders on Lake Balkhash, a great destination for a beach holiday.
Karaganda Region has long been the country's largest region. However, in June 2022, a new Ulytau Region was split off from it. As a result, Karaganda Region gave primacy to Aktobe Region.
The climate is continental meaning summers are hot and dry, while winters are long and extremely cold. Sometimes there are strong winds and snowstorms.
Why is the Karaganda Region worth visiting?
The region's administrative center – the city of Karaganda – is known as the mining capital of Kazakhstan. Millions of years ago, there were swampy forests, which turned into huge reserves of coal as a result of various geological and biological processes. Now the region houses several mines, which supply coal to the whole country.
In addition, Karaganda is often called a space harbor, because cosmonauts rest there after they land. Valentina Tereshkova, the world's first female cosmonaut, spent the first few days after her flight in the city.
During the years of Stalin's Terror, Karaganda Region was a place of exile for many political prisoners. Not far from Karaganda was the Karaganda Corrective Labor Camp (Karlag), one of the largest Gulag labor camps. Now it houses a museum.
Despite its gloomy history and harsh climate, Karaganda Region is by no means an inhospitable region. There are many historical sights: ancient settlements, mausoleums, and necropolises. In addition, the region is filled with miles of natural beauty. For example, the Karkaraly National Park is often called «Kazakhstan's Switzerland» for its rocky mountains, dense forests, and beautiful lakes. Many people also visit Bektau Ata Tract. It's an inactive volcano whose lava has solidified on the surface creating an alien-like terrain.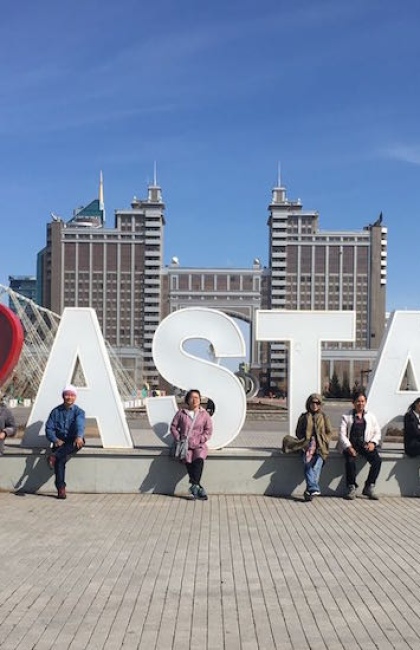 Групповая экскурсия "Знакомство с Нур-Султаном. Маршрут I" (2,5-3 часа) [ожидает перевода]
Karaganda Region encompasses boundless steppes of Saryarka or the Kazakh Uplands. The region boasts many historical and natural attractions that are definitely worth visiting. The city of Karaganda is known as the country's mining capital and space harbor.
Идеальный вариант для первого знакомства со столицей Казахстана! Город во всех проявлениях менее чем за 3 часа: от админ...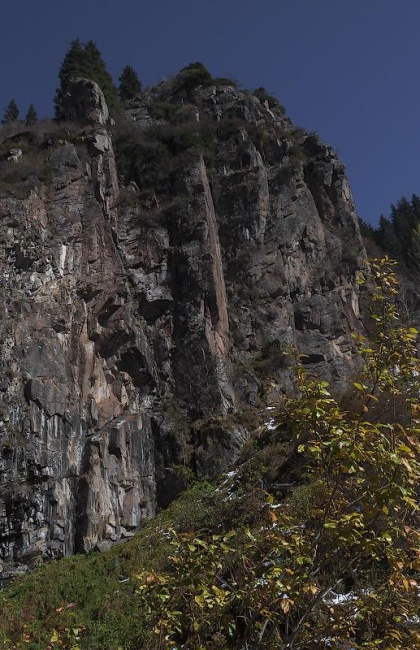 Butakovka Waterfall Trekking Tour
Butakovka waterfalls, the largest of which reaches 15 meters, are located in the Zailiysky Alatau gorge near Almaty. The...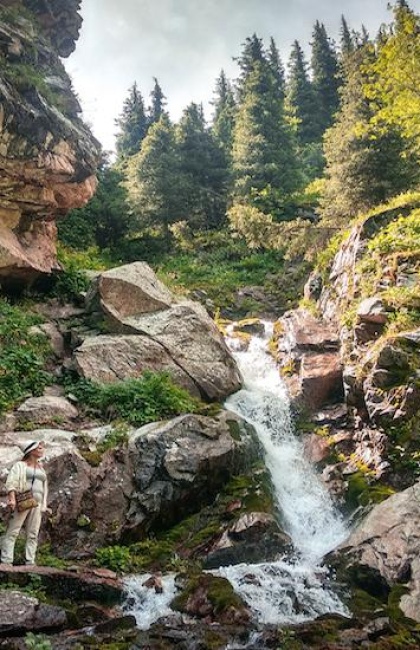 Gorelnik Gorge Trekking Tour
Trekking to the Gorelnik Gorge is very popular among many tourists and lovers of the moderate trekking. The gorge is ver...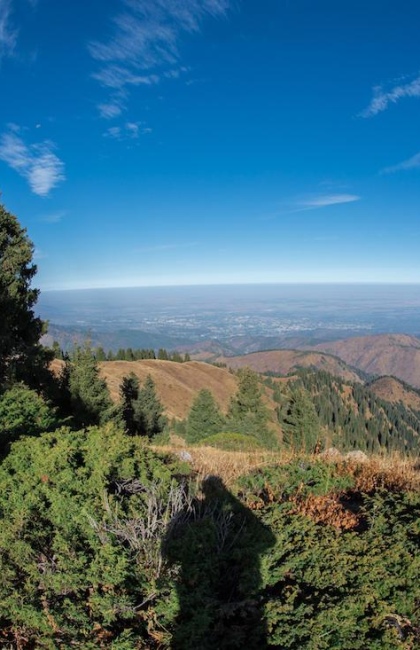 Kim-Asar Gorge Trekking Tour
Kim-Asar Gorge is very popular among Almaty townspeople. The main reason is that it can be easily reached by bus or by c...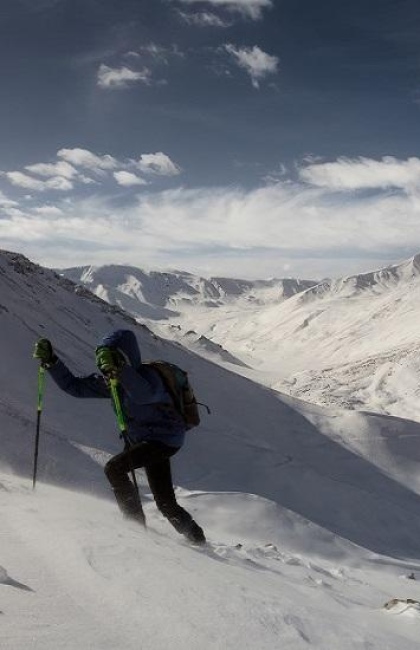 Big Almaty Peak Hiking Tour
A regular pyramid of the Big Almaty Peak having height of 3681 meters above sea level seems very high and difficult, but...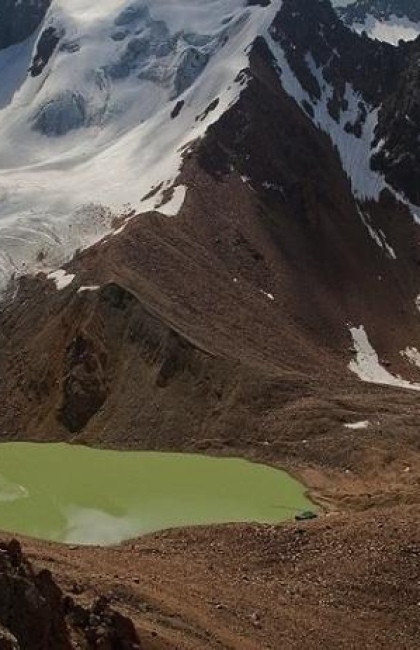 Manshuk Mametova Lake Trekking Tour
This cold and lifeless lake is located at an altitude of 3600 meters above sea level. Melt water accumulates in the bowl...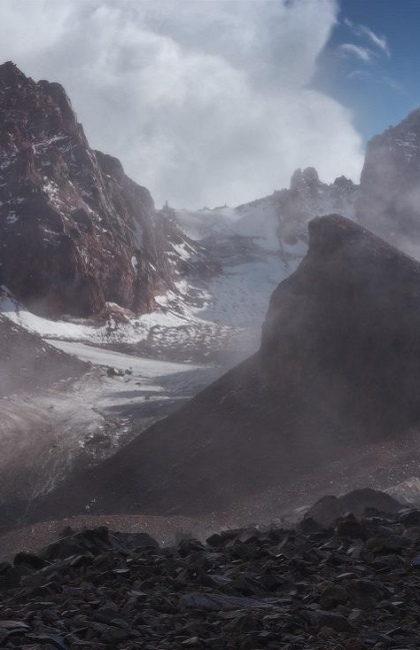 Bogdanovich Glacier Trekking Tour
Bogdanovich glacier, perhaps, is the closest glacier to the city of Almaty located in Maloalmatinski spur of the Trans-I...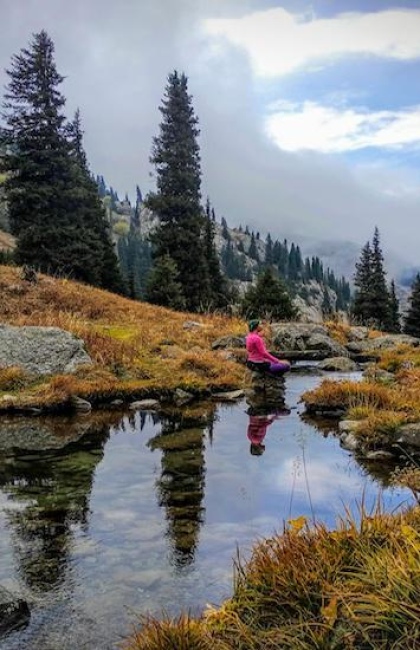 Prohodnoye Gorge Trekking Tour
Not complicated trekking to one of the most accessible and picturesque gorges in the foothills of Almaty - Prohodnoye. T...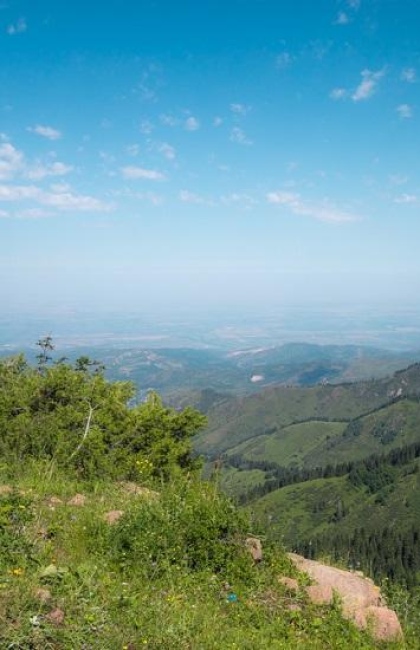 Bukreyev Peak Trekking Tour
Simple circular trekking route in the foothills of Trans-Ili Alatau mountains with a length of 17 kilometers and duratio...