The region is located in the southwest of our country. Its western border is bounded by the Caspian Sea. It also borders neighboring countries Turkmenistan and Uzbekistan. The region's biggest cities are Aktau and Zhanaozen. Aktau offers lots of opportunities for beach recreation with its numerous hotels and resorts both local and chained-brand. It is also one of the country's biggest seaports on par with the port of Kuryk. Another town that is worth mentioning is Fort Shevchenko, a military-based town that stands on the shore of the Caspian Sea.
More than 25% of Kazakhstan's oil is produced in Mangystau. The region is also home to world technology leaders and multinational companies.
As of January 1, 2022, the Mangystau Region has a population of 741,023 people. Currently, the region ranks second nationally in population growth.
Why is the Mangystau Region worth visiting?
Mangystau is Kazakhstan's most remote and unusual region. Its Mars-like landscapes and unique wildlife draw outdoor enthusiasts from all around the world. The region contains the unique Ustyurt National Park that shelters thousands of species of rare animals and birds. There you can see one of Kazakhstan's most impressive natural wonders – the Bosjira Tract. However, other sights are also worth attention: Karynzharyk Hollow, Mount Bokty, Mount Sherkala, Torysh Valley, and many others. In addition, the lowest point of Kazakhstan, the Karagiye Trench, is located in Mangystau.
This region is also popularly called «the land of 360 saints» because 360 ​​Sufis lived, preached and were buried there. Many of them built underground mosques in Mangystau, which draw hundreds of pilgrims to this day.
All attractions in Mangystau are located at a considerable distance from each other. This means that you will have to drive for many kilometers in the desert, so a trip to Mangystau requires careful planning. However, this amazing region is worth all the effort.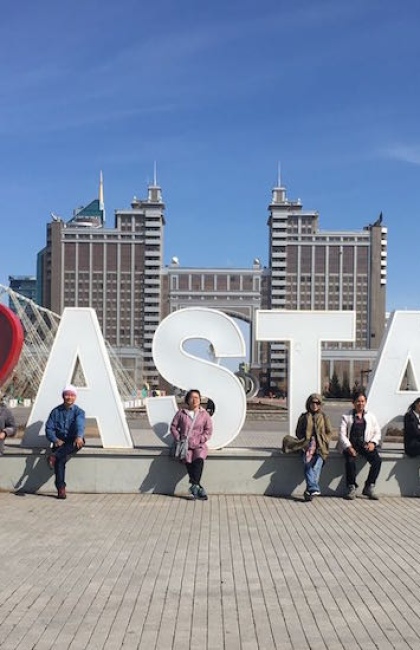 Групповая экскурсия "Знакомство с Нур-Султаном. Маршрут I" (2,5-3 часа) [ожидает перевода]
Vast clay deserts, limestone buttes, salt marshes, and sand beaches make Mangystau one of Kazakhstan's most spectacular regions. The region, often called The Land of 360 Saints, is also home to unique underground mosques and other religious sites.
Идеальный вариант для первого знакомства со столицей Казахстана! Город во всех проявлениях менее чем за 3 часа: от админ...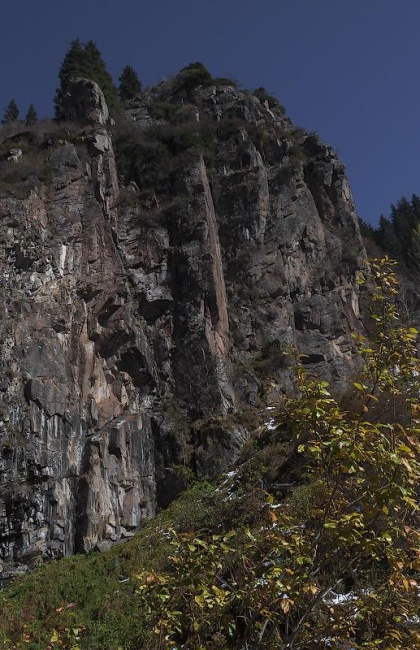 Butakovka Waterfall Trekking Tour
Butakovka waterfalls, the largest of which reaches 15 meters, are located in the Zailiysky Alatau gorge near Almaty. The...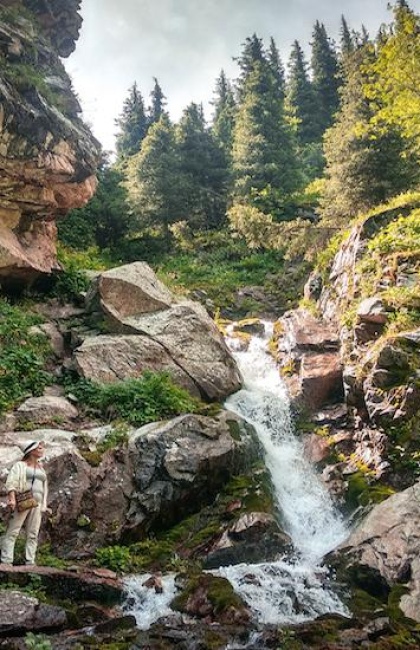 Gorelnik Gorge Trekking Tour
Trekking to the Gorelnik Gorge is very popular among many tourists and lovers of the moderate trekking. The gorge is ver...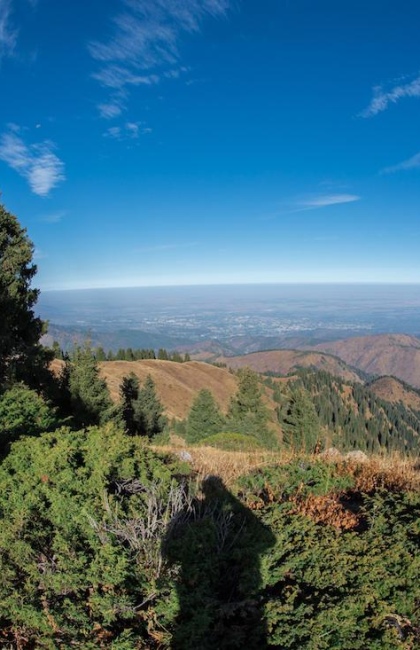 Kim-Asar Gorge Trekking Tour
Kim-Asar Gorge is very popular among Almaty townspeople. The main reason is that it can be easily reached by bus or by c...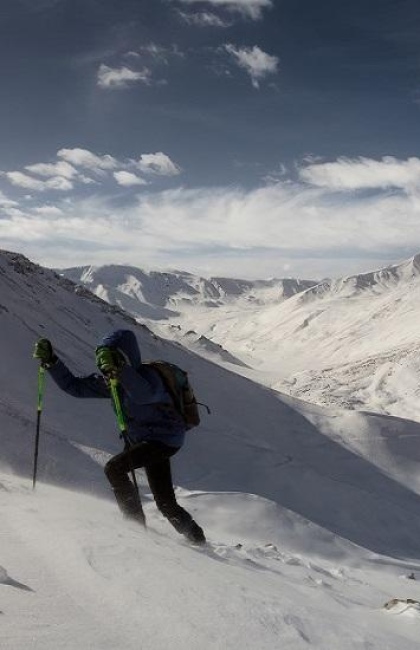 Big Almaty Peak Hiking Tour
A regular pyramid of the Big Almaty Peak having height of 3681 meters above sea level seems very high and difficult, but...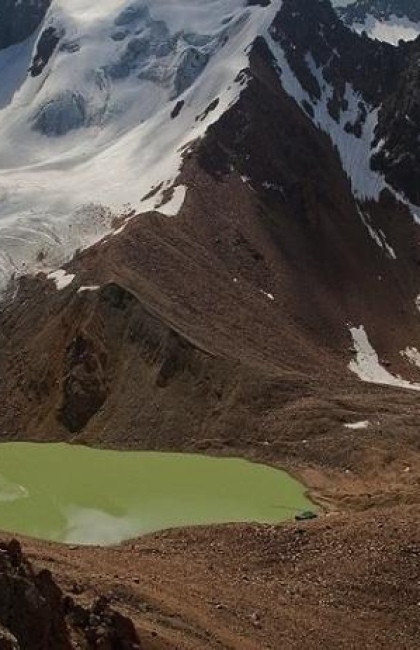 Manshuk Mametova Lake Trekking Tour
This cold and lifeless lake is located at an altitude of 3600 meters above sea level. Melt water accumulates in the bowl...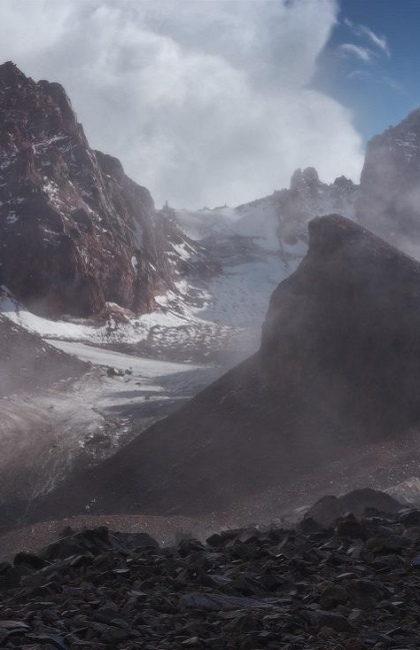 Bogdanovich Glacier Trekking Tour
Bogdanovich glacier, perhaps, is the closest glacier to the city of Almaty located in Maloalmatinski spur of the Trans-I...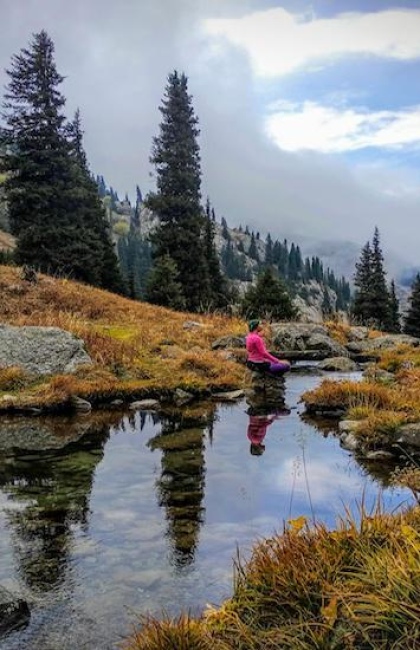 Prohodnoye Gorge Trekking Tour
Not complicated trekking to one of the most accessible and picturesque gorges in the foothills of Almaty - Prohodnoye. T...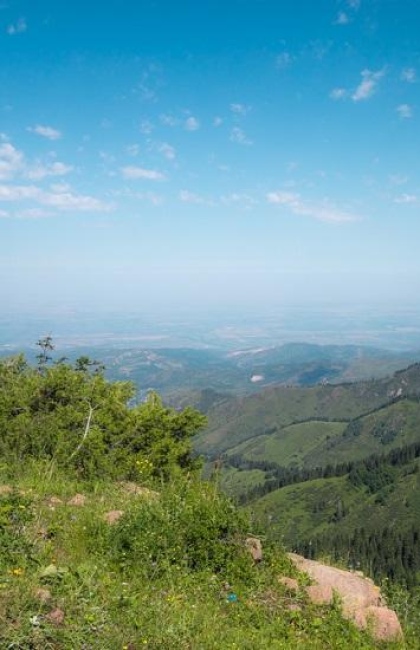 Bukreyev Peak Trekking Tour
Simple circular trekking route in the foothills of Trans-Ili Alatau mountains with a length of 17 kilometers and duratio...