Almaty is a unique city, which lies at the foot of the Ile Alatau Mountains, the northern spurs of the Tien Shan Mountains. It is the largest and most populous city in Kazakhstan, the center of business and cultural life, and the so-called southern capital.
As of August 2022, the city's population exceeded 2 million according to official data. Almaty is a multinational city where Kazakhs, Russians, Koreans, Uighurs, Tatars, Uzbeks, Azerbaijanis, Ukrainians, Germans, and representatives of many other attractions live. The majority of the population speaks Russian or Kazakh. English is not widely spoken so it is recommended to learn some survival phrases in Russian or Kazakh before your trip. View some essential phrases in Kazakh here.
Almaty is called the southern capital for a reason. The city is the center of cultural, financial, and business life of not only Kazakhstan but entire Central Asia. The city regularly hosts festivals, exhibitions, concerts, business meetings, and conferences. In addition, Almaty is the most vibrant city in Kazakhstan offering a fine array of after-hours entertainment.
Why is Almaty worth visiting?
Developed infrastructure, an abundance of attractions, rich history, and a favorable geographical location have really put Almaty on the map for tourists who often come back here, having fallen in love with this city. Almaty is surrounded by breathtaking nature and you don't need to travel far to see it. Just take a 20-minute drive from the city center and you'll see jaw-dropping scenery.
If you love skiing, skating or snowboarding, Almaty is the perfect city for you. Just take a city bus and it will take you to the Shymbulak Ski Resort and Medeu Skating Rink, the highest open-air skating rink in the world.
The city has many theaters, museums, parks, and shady alleys, where you can take a leisurely stroll on a hot day. For example, the Park of 28 Panfilov Guardsmen, founded in the 19th century, contains another attraction – the Ascension Cathedral. Also, it's worth taking a walk along the pedestrian Panfilov Street and Zhibek Zholy Street. Be sure to visit Kok Tobe Park, where you can see one of the symbols of the city – the Kok-Tobe TV Tower.
Almaty is surrounded by breathtaking nature, and not seeing it is definitely a crime. Take your time to explore nearby natural beauties, such as the Big Almaty Lake, Kok Jailau Plateau, Alma-Arasan Gorge, Bogdanovich Glacier, etc.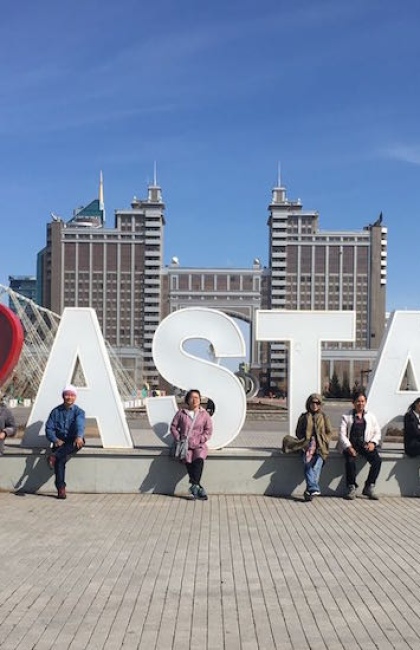 Групповая экскурсия "Знакомство с Нур-Султаном. Маршрут I" (2,5-3 часа) [ожидает перевода]
This is the largest and most populated city in Kazakhstan, located at the foot of the majestic Ile Alatau Mountains. In Almaty, everyone will find something to their liking: grandiose mountain peaks, azure lakes, winter activities, extreme sports, or the bustling life of a two-million metropolis that has its own unique soul!
Идеальный вариант для первого знакомства со столицей Казахстана! Город во всех проявлениях менее чем за 3 часа: от админ...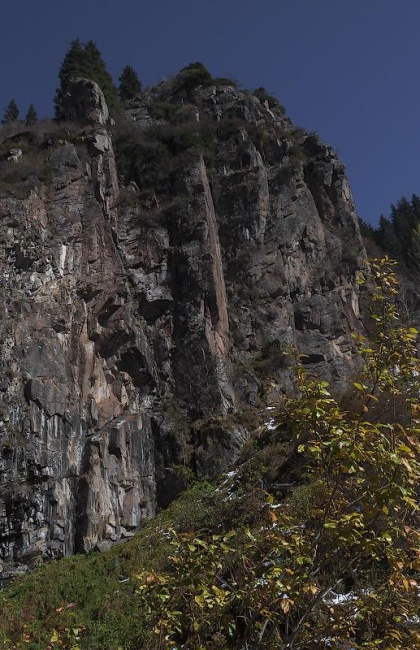 Butakovka Waterfall Trekking Tour
Butakovka waterfalls, the largest of which reaches 15 meters, are located in the Zailiysky Alatau gorge near Almaty. The...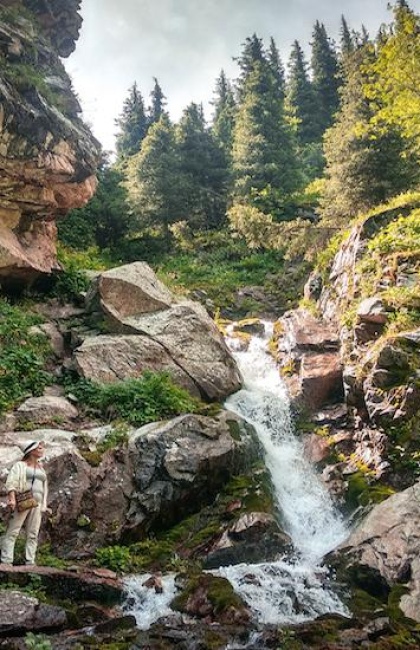 Gorelnik Gorge Trekking Tour
Trekking to the Gorelnik Gorge is very popular among many tourists and lovers of the moderate trekking. The gorge is ver...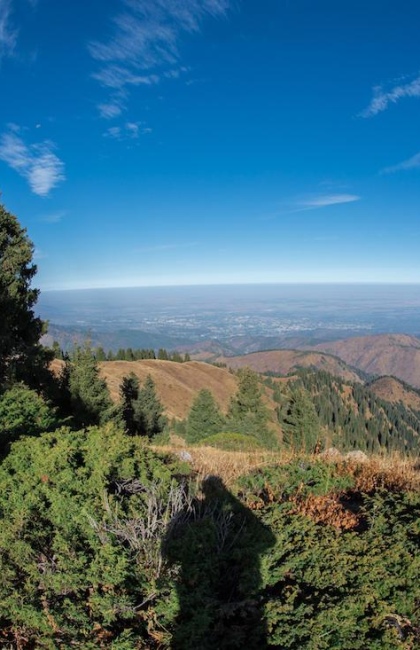 Kim-Asar Gorge Trekking Tour
Kim-Asar Gorge is very popular among Almaty townspeople. The main reason is that it can be easily reached by bus or by c...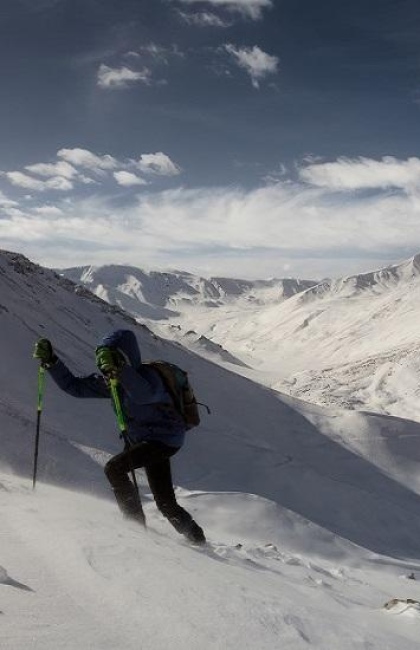 Big Almaty Peak Hiking Tour
A regular pyramid of the Big Almaty Peak having height of 3681 meters above sea level seems very high and difficult, but...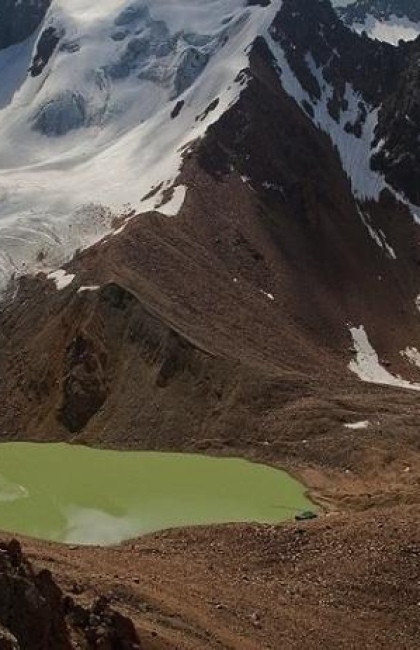 Manshuk Mametova Lake Trekking Tour
This cold and lifeless lake is located at an altitude of 3600 meters above sea level. Melt water accumulates in the bowl...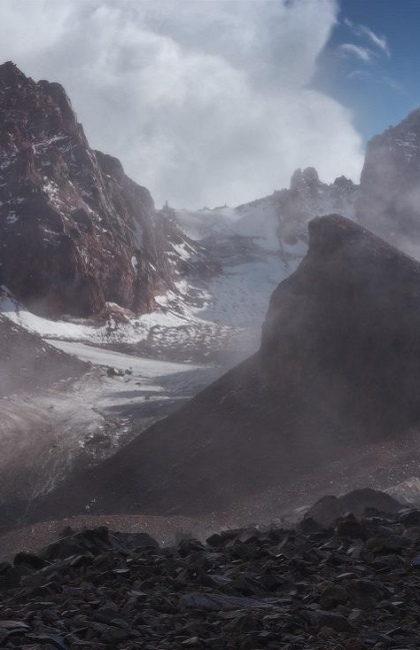 Bogdanovich Glacier Trekking Tour
Bogdanovich glacier, perhaps, is the closest glacier to the city of Almaty located in Maloalmatinski spur of the Trans-I...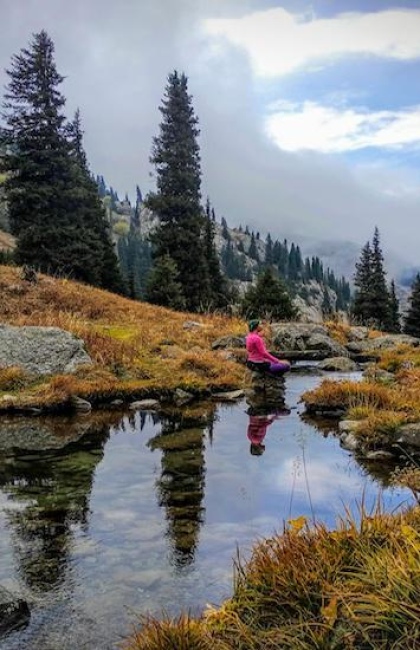 Prohodnoye Gorge Trekking Tour
Not complicated trekking to one of the most accessible and picturesque gorges in the foothills of Almaty - Prohodnoye. T...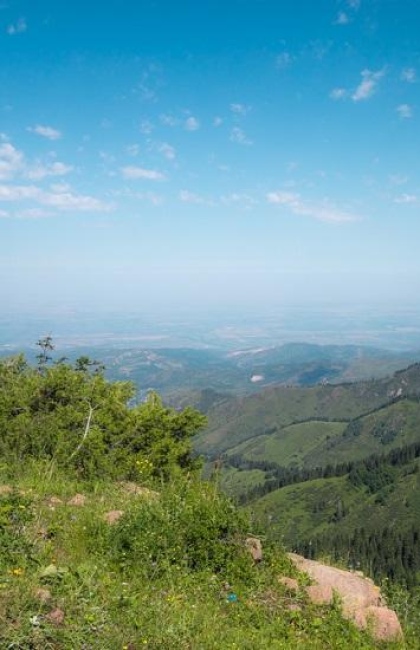 Bukreyev Peak Trekking Tour
Simple circular trekking route in the foothills of Trans-Ili Alatau mountains with a length of 17 kilometers and duratio...
Climate of Almaty
The city has a temperate continental climate, with mountain-valley air circulation. This makes summer cooler and winter warmer than the rest of Kazakhstan.